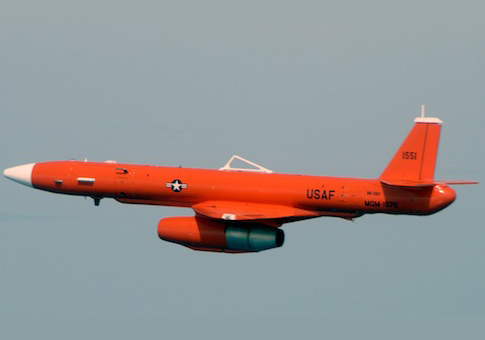 North Korea has deployed an indigenous unmanned aerial vehicle capable of attacking ground targets based on stolen U.S. target drones, the Pentagon revealed in a report to Congress.
Images of the North Korean drone in flight were shown as part of a March 2013 military drill, the Pentagon report said.
"The drone appeared to be a North Korean copy of a Raytheon MQM-107 Streaker target drone," the report said. "North Korean press coverage of the event described the UAV as being capable of precision strikes by crashing into the target."
The report, "Military and Security Developments Involving the People's Democratic Republic of Korea," is required under 2012 legislation and was made public on Wednesday.
The drone also was shown on a cruise missile simulator that was shot down by a mobile surface-to-air missile.
It was the first official U.S. confirmation that North Korea has joined the ranks of nations developing strike drones.
The United States has the most highly advanced attack drone capabilities, including Predator and Reaper missile-firing remotely piloted aircraft.
China has more than six new drones deployed or in development, including missile-firing aircraft. Russia also is building attack drones.
North Korea's military, among the largest in the world, remain forward deployed near the demilitarized zone, or DMZ, separating the two Koreas, and "can initiate an attack against the ROK [South Korea] with little or no warning," the report states.
(Click link below to read more)
READ MORE
Sphere: Related Content