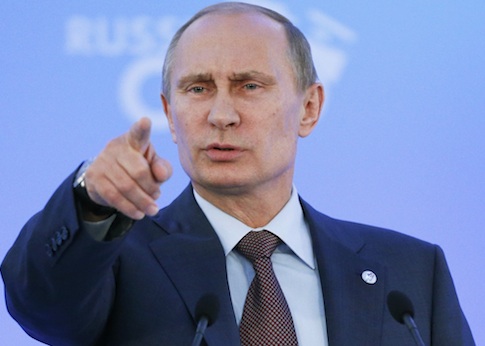 Russia's ongoing standoff with the United States could move Moscow to disrupt critical supply lines to Afghanistan and interfere with U.S. plans to establish drone bases in Central Asia, according to regional experts.
A trade pipeline known as the Northern Distribution Network (NDN)—which runs through Russia, several Russian-allied nations, and down to Afghanistan—has carried 52 percent of all supplies to coalition forces in the war torn country, many of which are bound for U.S. forces.
The United States will need to rely heavily on this network as it winds down its military presence in Afghanistan, raising concerns that Russia could disrupt the shipping line, according to Boris Zilberman, deputy director of congressional relations for the Foundation for Defense of Democracies (FDD).
"Much of the network relies on rail and truck transportation through Russia," according to a
recent brief
by Zilberman. This leaves Russian President Vladimir Putin with the ability to significantly disrupt the supply line as a means to interfere with the U.S. drawdown.
"Putin has not indicated that he would throw a wrench into the resupplying of U.S. forces in Afghanistan, but as the United States and Russia recalibrate their relations, contingency plans for maintaining U.S. national security interests in Central and Southeast Asia should be expedited," Zilberman told the
Washington Free Beacon
.
The NDN has facilitated the shipment of more than 2 million tons of equipment via Baltic ports since 2009, according to the policy brief.
(Click link below to read more)
READ MORE
Sphere: Related Content