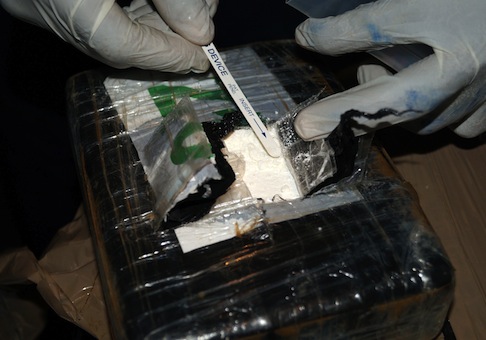 U.S. maritime forces are unable to seize almost three-quarters of drug shipments smuggled into America due to declining resources, according to recent comments by the commander of U.S. Southern Command.
Marine Gen. John Kelly on Thursday
told
members of the Senate Armed Services Committee and reporters at the Pentagon that his command does not have the assets to interdict 74 percent of "suspected maritime drug smuggling" into the United States. Kelly leads Southern Command (SouthCom), which covers Central America, South America, and the Caribbean.
"I simply sit and watch it go by," he said.
"I can see the flow," he added, referring to U.S. surveillance and reconnaissance in the region. "I just don't have end-game assets."
Kelly said one Navy ship and four Coast Guard cutters are assigned to SouthCom. However, he said he needs 16 ships with helicopter pads to
fulfill
President Barack Obama's mandate of reducing drug trafficking from Latin America by 40 percent.
Kelly added that he has only about 5 percent of the intelligence, surveillance, and reconnaissance equipment required to monitor drug smuggling and human trafficking in the region. That prompted an immediate response from Sen. Kelly Ayotte (R., N.H.).
"I would say 5 percent is jaw-dropping, frankly, in terms of the threats that you've just talked about," Ayotte said. "I think this is something that we better address as a committee."
(Click link below to read more)
READ MORE
Sphere: Related Content