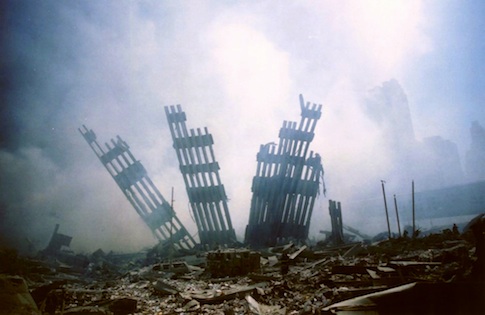 GUANTANAMO BAY NAVAL BASE—Victims of the 9/11 terror attacks expressed shock that the FBI may be meddling in the hearings here, and some speculated that it is part of an effort by the Obama administration to completely derail the hearings and force them into federal court stateside.
Families of those killed in the 9/11 terror attacks traveled here with the intent of watching their family members' accused killers face justice.
However, many say they were horrified earlier this week when pre-trial hearings came to a halt over revelations that the FBI had
launched an investigation
into the accused terrorist's defense lawyers.
"These things don't just happen," said Donald Arias, whose brother Adam was killed in the attack on the World Trade Center in New York City. "I'm very suspicious of my government."
"It wasn't just some rogue FBI agent," he told reporters Wednesday afternoon. "This had to be approved at the highest levels within the FBI to do this."
"They had to know this would have some effect on the proceedings here," Arias said. "Were I a very suspicious person, some could even say that was done purposely to derail these hearing and force it back into federal court."
"It looks like a well orchestrated snafu," added Lorraine Arias-Beliveau, Don's sister.
Other families expressed outrage and frustration that the death penalty trials for the accused have been delayed without an end in sight nearly 13 years after the attacks were carried out.
(Click link below to read more)
READ MORE
Sphere: Related Content