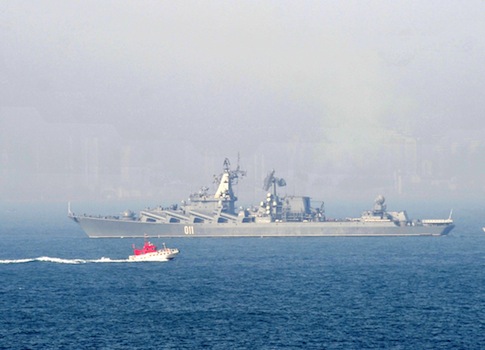 Russia is engaged in a large-scale buildup of strategic nuclear forces that has been underway for a decade, the commander of the U.S. Strategic Command (Stratcom) told Congress on Wednesday.
"Russia has maintained and continues to modernize their strategic deterrent capability," Adm. Cecil Haney, the Stratcom commander told the House Armed Services Committee.
The blunt comments came in response to reports that Russian strategic nuclear forces recently held a large-scale nuclear exercise coinciding with saber-rattling conventional military deployments close to Russia's eastern border with Ukraine.
Haney said the Russians conduct periodic nuclear war games and in 2013 produced a YouTube video that highlighted "every aspect of their capability."
"But on a day-to-day basis, they exercise and have a readiness posture of their capability, which we monitor very closely," Haney said.
State Department cables sent to Washington earlier this year included dire warnings that Russia is vastly increasing its nuclear arsenal under policies similar to those Moscow followed during the Soviet era.
The cables, according to officials familiar with them, also stated that the Russian strategic nuclear forces buildup appears aimed at achieving nuclear superiority over the United States and not nuclear parity.
(Click link below to read more)
READ MORE
Sphere: Related Content