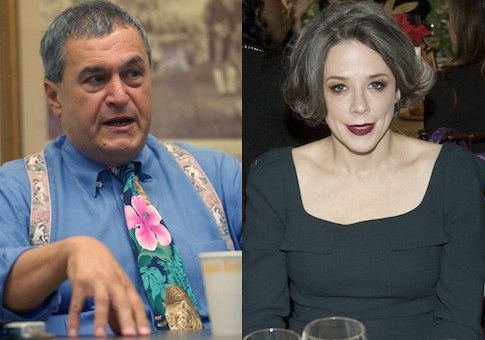 "I see lobbying," Tony Podesta has said, "as getting information in the hands of people who are making decisions so they can make more informed decisions." Last week the information Tony Podesta was giving was the divorce complaint he had filed in D.C. Court against his wife Heather. The hands receiving that information belonged to a gossip columnist for the
Washington Post
,
who made the "informed decision" to report on it
. Later in the day Heather, who is also a lobbyist, informed the
Post
the text of her counter-suit. It
published a follow-up
.
The documents, which you can read below, did not become available to the rest of us until yesterday. They tell stories not only of a May-December romance gone sour, but of how obscene wealth can be amassed through rent-seeking and influence-peddling in Washington D.C., and of the hoary means by which the princelings of the capital and their consorts maintain and grow that wealth. They tell stories not only of an ugly divorce, but of the power of lobbying, of how one family maneuvered to the center of the nation's dominant political party, of the transactional relationships, gargantuan self-regard, and empty posturing that insulates, asbestos-like, the D.C. bubble.
That the broken couple now uses the tools of their trade—the phone-call to a friend, the selective leaking of documents, the hiring of attorneys, the launch of a public-relations campaign—against one another is more than ironic. It is fitting. Tony and Heather Podesta reached the pinnacle of wealth and influence in Barack Obama's Washington. Now they, like he, are in eclipse.
The stories begin in the fall of 2001. She was in her early thirties, working at a trade association, and on the rebound. Her second marriage had just ended. A friend,
Dorothy Robyn
, a Democratic policy wonk, suggested she meet Tony Podesta. Tony was decades older than she, and had been married once before, but he was young at heart. He took her to the opera for their first date. On the way,
the story goes
, they stopped by one of his homes to pick up a car. She noticed his art collection. "I don't know why it is," Tony said, "but I have artworks where the women have no heads." The next day she sent him a note. It was signed, "Woman with a head."
(Click link below to read more)
READ MORE
Sphere: Related Content