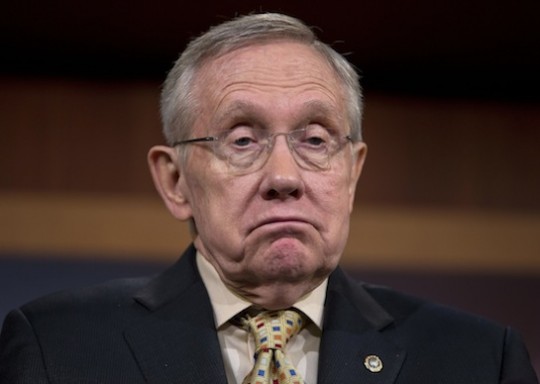 The Democratic Party's Senate campaign arm is warning donors about the pernicious influence of the Koch Brothers, and offering to match contributions—using money from unnamed Democratic donors—to combat them.
Campaign literature
from the Democratic Senatorial Campaign Committee features Senate Majority Leader Harry Reid (D., Nev.) ranting against the Kochs for four pages.
Reid pledges that the DSCC will match all contributions made in response to the solicitation.
He did not say which of the DSCC's shadowy donors would be providing the matching funds.
(Click link below to read more)
READ MORE
Sphere: Related Content