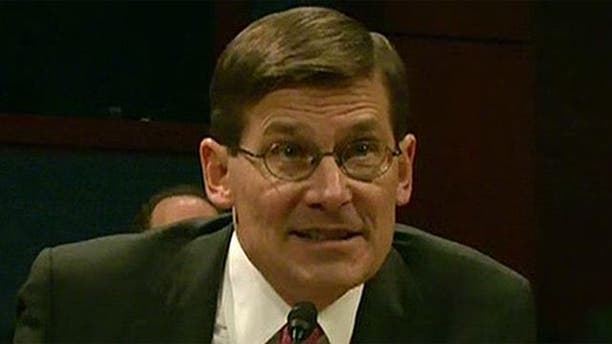 Sources on the ground in Benghazi during the 2012 terror attack are pushing back hard on former CIA acting director Mike Morell's testimony on Capitol Hill, where he defended his role in shaping the administration's narrative and claimed politics were not involved.
As part of Morell's testimony on Wednesday, the former acting and deputy CIA director acknowledged that he overruled the guidance of the top CIA officer in Libya at the time. That official told Morell the attack was not an "escalation of protests," but Morell said he had to weigh that against analysts who concluded the opposite. He ultimately went with the analysts -- whose assessment later turned out to be flawed -- saying the chief of station's report was not "compelling" and was based on loose evidence.
The account has many close to this investigation fuming. One operator watching the hearing told Fox News: "He doesn't have any idea what happened that night. Why is he speculating? He wouldn't have to speculate if he talked to the people in Libya that night, or others who were watching."
Another said Morell either still has no idea what happened that night, or he is covering for someone. "Human intelligence takes precedence over everything else and he had no better intelligence than multiple reports from credible sources coming from the ground that night," one operator said.
Morell rejected accusations that he downplayed the role of terrorists in editing the so-called "talking points," which formed the basis of then-U.N. Ambassador Susan Rice's faulty claim that the attack sprung from a protest. He testified that he believed the attack was both a terror attack and a protest.
While Morell would not say how many Americans were in Benghazi that night, he did say that "many more lives would have been lost" if CIA security officers and members of the military hadn't responded.
That, too, elicited criticism from the field. Multiple sources have said they could have responded sooner, while others still feel their requests to respond were ignored, and they haven't been given a reason why. "People aren't going to forget, people in our community are dealing with this ... on a daily basis and their lives are still at risk," one contractor said
(Click link below to read more)
READ MORE
Sphere: Related Content